About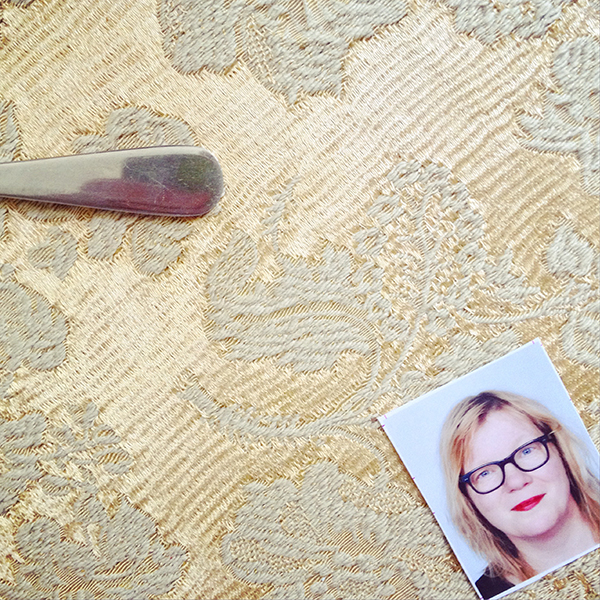 Juliane Gabriel is a singer, songwriter and vocal coach from Berlin, Germany.  Plays with Roland Satterwhite (violin) and Kristoff Becker (bass) in a trio.  Teaches at the Musikschule Paul Hindemith Neukoelln in Berlin.  Juliane studied opera (singing and acting) at the UdK Berlin and has worked in opera, theatre and film.  She has performed for the opening of the Warsaw museum in Peter Greenaways and Saskia Boddekes "Big Bang".  She taught international workshops in Jeju, South Korea, Madison, Wisconsin, USA and at the International Forum of Young Stageemployees at the Berliner Festspiele.  Since 2006 she performs live as Jaynine Scarborough in Second Life and other 3D virtual worlds.
She recently acted in Leonie Krippendorff's film "Looping" released in early 2016.  She released her CD "Thousand Rooms" in May, 2016.
Juliane Gabriel has been involved with the most diverse forms of music and vocal colors since her youth: Folk, jazz, baroque music, classical recitatives and arias in opera, new music, self-composed songs, chansons, funk and soul music- the interest both in her own work and in teaching with amateur and professional voices , speakers and actors, Korean pansori singers and transgender voices lies in the exploration of cause and effect of differentiated physicalities. In the development of memory and body memory. The music as a mnemonic time travel and the voice as the music serving traveler through different sound worlds.
Juliane Gabriel beschäftigt sich seit ihrer Jugend mit den vielfältigsten Formen von Musik und Stimmfarben: Folk, Jazz, Barockmusik, klassische Rezitative und  Arien in der Oper, neue Musik, selbst komponierte Lieder, Chansons, Funk und Soulmusik- das Interesse sowohl in der eigenen Arbeit als auch im Unterricht mit Laien- und Profistimmen, Sprecher*innen und Schauspieler*innen, koreanischen Pansorisänger*innen und transgender Stimmen liegt in der Erforschung von Ursache und Wirkung differenzierter Körperlichkeiten. In der Entwicklung von Gedächtnis und Körpergedächtnis. Die Musik als  mnemonische Zeitreise und die Stimme als die der Musik dienenden Reisende durch unterschiedliche Klangwelten.  
Juliane Gabriel Trio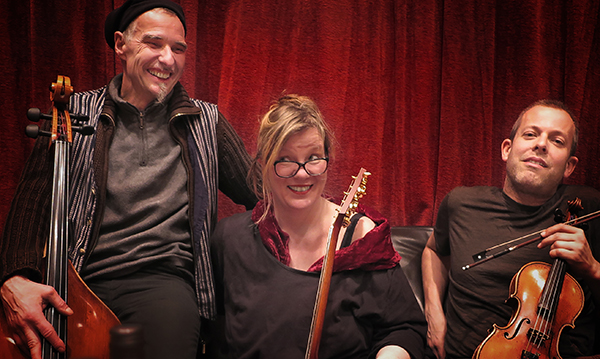 Juliane Gabriel (guitar, voc.), Roland Satterwhite (violin), and Kristoff Becker (cello) play jazz standards, folk songs and original compositions.
They bring together various influences:  Roland Satterwhite, a Seattle songwriter, composer, producer, solo musician and band member of the successful jazz-manouche meets Balkan- ensemble "Django Lassi".
Kristoff Becker is composing electro tangoes and touring with the "Trio Glycerin", playing against a backdrop of silent films across Europe.
Juliane Gabriel sang alto in baroque operas, sang in contemporary classic music theatre and has performed folk songs at the Irish Embassy in Berlin.  This trio comes together in Berlin, connected by the joy of playing and improvising with these most diverse influences.